HAINAN INTERNATIONAL ARBITRATION COURT (HIAC)
NOTIFICATION ON ARBITRATOR TRAINING 2020
Dear Arbitrators,
In order to provide you a better understanding of new version Arbitration Rules,case management, arbitrator management and other relevant requirements and regulations adopted by the Board of Directors, The HIAC has decided to provide training to all arbitrators based on the actual work needs of the arbitration.
The relevant matters are hereby notified as follows:
I. Training Date and Time
November 8, 2020 (Sunday)
II. Training Methods and Venue
Due to the impact of the epidemic, training will be conducted in both on-site and online broadcast.
Venue of On-site Training: Harmony Hall, International Academic Exchange Center, Hainan University (Address: The East Gate of Hainan University, 58 Renmin Avenue, Meilan District, Haikou City, Hainan, China, Telephone: + 86-898- 66736666).
III. Training Agenda and Timetable
IV.  Training Requirements
1. Provincial arbitrators shall sign in at the site for training, and arbitrators from other provinces and overseas shall enter the live broadcast platform by scanning the QR code below. Training attendance will be included in the annual assessment of the arbitrators.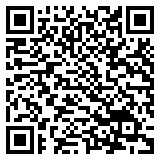 2. Please counter actions by text message, WeChat and mail prior to 2 November 2020.
Please specify "name + contact information + attendance information(Attend or no attend), if not attend, please state reasons for non-attendance"); if no reply in the specified time, it will be deemed as not attending the training course.
Ø  Provincial arbitrators
Please feedback to: Secretary Zhang
Tel:18976778957 (Same account as WeChat)
E-mail Zhangchunxiao @ hnac.org.cn
Ø  Non-provincial arbitrators
Please feedback to: Secretary Fu 
Tel:15008986309 (Same account as WeChat)
E-mail: fujie @ hnac.org.cn
Ø  Overseas arbitrators
Please feedback to: Secretary Li 
Tel:18876158869 (Same account as WeChat)
E-mail lilianjie @ hnac.org.cn
V. Miscellaneous
1. The training will conduct in Chinese. After the meeting, HIAC will provide training materials and video in English to overseas arbitrators. 
2. Lunch will be provided on the day of the training and other fees will be borne by participants
3. Please strictly follow the cautions of covid-19 prevention & control during the training period and fulfill the duties and responsibilities of protection work properly.