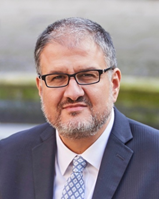 Benjamin Hughes is an independent arbitrator with The Arbitration Chambers in Singapore and Fountain Court Chambers in London.  He is an adjunct professor at Singapore National University Law School, where he teaches courses on international commercial arbitration. 
Ben has extensive experience in the field of international commercial arbitration.  Prior to launching his practice as an independent arbitrator in 2013,Ben practised international arbitration with Shearman & Sterling in the US and Singapore and was the founding co-chair of the international dispute resolution practice group at Shin & Kim, one of Korea's largest full-service law firms. Since then, he has been appointed as arbitrator approximately 150international arbitrations across a broad range of commercial disputes and industries with USD several billions in dispute.
Ben has taught extensively in international dispute resolution and comparative law, including as associate professor at Seoul National University Law School, visiting professor at the University of Hong Kong Faculty of Law and the National Taiwan University Law School, and adjunct professor at the National University of Singapore Law School. He also serves on the editorial boards of the Asian International Arbitration Journal, the Korea Arbitration Review and the Journal of Korean Law. 
Ben was educated in both the civil law and the common law traditions, having studied law first at Seoul National University College of Law (all coursework in Korean), and then at New York University School of Law.  Prior to his legal education, Ben obtained a BA from Trinity University and an AM from Harvard University, where he studied East Asian History and Chinese (Mandarin).  He is a fellow of the Chartered Institute of Arbitrators, the Hong Kong Institute of Arbitrators and the Singapore Institute of Arbitrators.