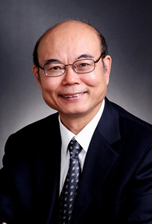 YIN TIAN, male, born in February 1954.
 ◇ Professor of Peking University Law School, doctoral supervisor, director of Civil Law Research Center
◇ Distinguished professor of Beijing Institute of Technology, Zhuhai Campus
◇ Visiting scholar of Université Toulouse in France
◇ Board member of China Law Society
◇ Director of China Association of Insurance Law
◇ Special supervisor of Supreme People's Court, expert consultant of Enforcement Bureau
◇ Member of expert consulting committee of the Supreme People's Procuratorate, expert consultant of Civil and Administrative Division
◇ Arbitrator of arbitration committees in Chongqing, Chengdu and several other cities
 Professor Yin has devoted himself to research on civil law. He has submitted the proposed draft of General Provisions of Civil Code. He has actively participated in the drafting of Contract Law, Property Law, and Civil Code. He has also participated in the academic reasoning of several judicial interpretations issued by the Supreme People's Court. Professor Yin has published about 180 academic papers and 20 books, many of which have won prizes at the provincial level.