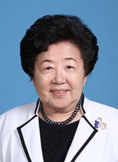 WTO Appellate Body Former Chair and Judge; Dean of Institute for International Dispute Settlement, Tsinghua University; Professor of Tsinghua University School of law, and Director of International Arbitration Programs(IADS); International trade expert appointed by the President of China's Supreme Court; Arbitrator of ICSID, ICC, LCIA, CEITAC, BIAC and HKCIA
Prof. Zhang specializes in International Economic law including Foreign Investment Law; International Trade Law; Company Law; Contract Law; Intellectual Property; Project Financing; Banking Law; WTO law and Dispute Settlement 
Professional Experience
Prof. Zhang has a distinguished legal career in both the private and public sectors, providing legal services to international organizations and the Government of China, thereby gaining extensive experience in law preparation, implementation, negotiation and dispute settlement. In 1978, Prof. Zhang joined the China State Import and Export Commission and State Foreign Investment Commission. From 1984 to 1997, Prof. Zhang held several high positions in the Department of Treaty and Law of the Ministry of Foreign Trade and Economic Cooperation of China, which included Director General of the Department. During this time, she participated in the drafting of many laws including: the General Principles of Civil Law, Foreign Economic Contract Law, Company Law, China's Joint Venture Law, Foreign Trade Law, Anti-dumping Regulation Anti- Subsidy Regulation. She led the Chinese delegation for the negotiations of the Bilateral Treaty for the Protection of Investment with about 50 countries. She was China's negotiator for intellectual property with foreign countries. She acted as legal counsel for China's GATT resumption and accession to WTO. Prof Zhang attended as observer the concluding session of the Uruguay Round Trade Negotiations in Geneva on Trips in early 1991.

Prof. Zhang also worked at the Legal department of the World Bank and worked for the Asian Development Bank served as Assistant General Counsel, Director General. She also served as the Executive Director to the Western African Development Bank. In total, Prof. Zhang worked in MDBs as senior legal professional and DG for12 years.

From 1987 to 1999, Prof. Zhang served as Governor of UNIDROIT and was member of the Board of Directors of the International Development Law Institute IDLI.

From November 2007 till 2016 October 26, Prof Zhang has been appointed as the first Chinese of the seven judges of the Appellate Body of WTO. Prof Zhang was elected as the Chair of the Appellate Body and handled 40 appeal cases among WTO member Governments and served as the Presiding member of Division for ten AB cases. Prof Zhang has been reappointed by all members of WTO for the maximum second term as the Appellate Body judge.

She has been a professor of law for many years, teaching at several world leading universities such as: the People's University, Foreign Trade University of China, Columbia University, Nante University of France, Hong Kong University. Currently she is professor of law at Tsinghua University and Shantou University. She is the vice president of China's International Economic Law Society and Director of IADS programs of Tsinghua University.

She has joined China's Bar and received lawyer's license in 1985. Prof. Zhang has been an arbitrator of ICC, LCIA, CIETEC and the Beijing Arbitration Center. She has handled many international commercial arbitration cases. She has been designated as Arbitrator of ICSID by the President of World Bank and member of an AD Hoc Committee. She has received the Award of Asian best lawyer and Awards of the outstanding woman of international organizations. In 2016, she was rewarded by Georgetown University the Honorary Doctorate degree for her thirty years contribution to law and justice. In 2018, Professor Zhang has been designated by the President of China's Supreme Court as an expert of the international commercial expert commission. Professor Zhang has published many law articles and several books on international economic law. She is fluently in Chinese, English and French.