Hainan International Arbitration Court (HIAC) and
eBRAM International Online Dispute Resolution Centre Limted (eBRAM)
Entered into a Memorandum of Understanding 
On 20 November 2020, HIAC entered into a memorandum of understanding ("the MOU") with eBRAM. Mr. Alex FAN Hoi Kit, HIAC President and Mr. Daniel C. LAM, Chief Executive Officer of eBRAM, as institutional representatives signed the MOU in Hong Kong.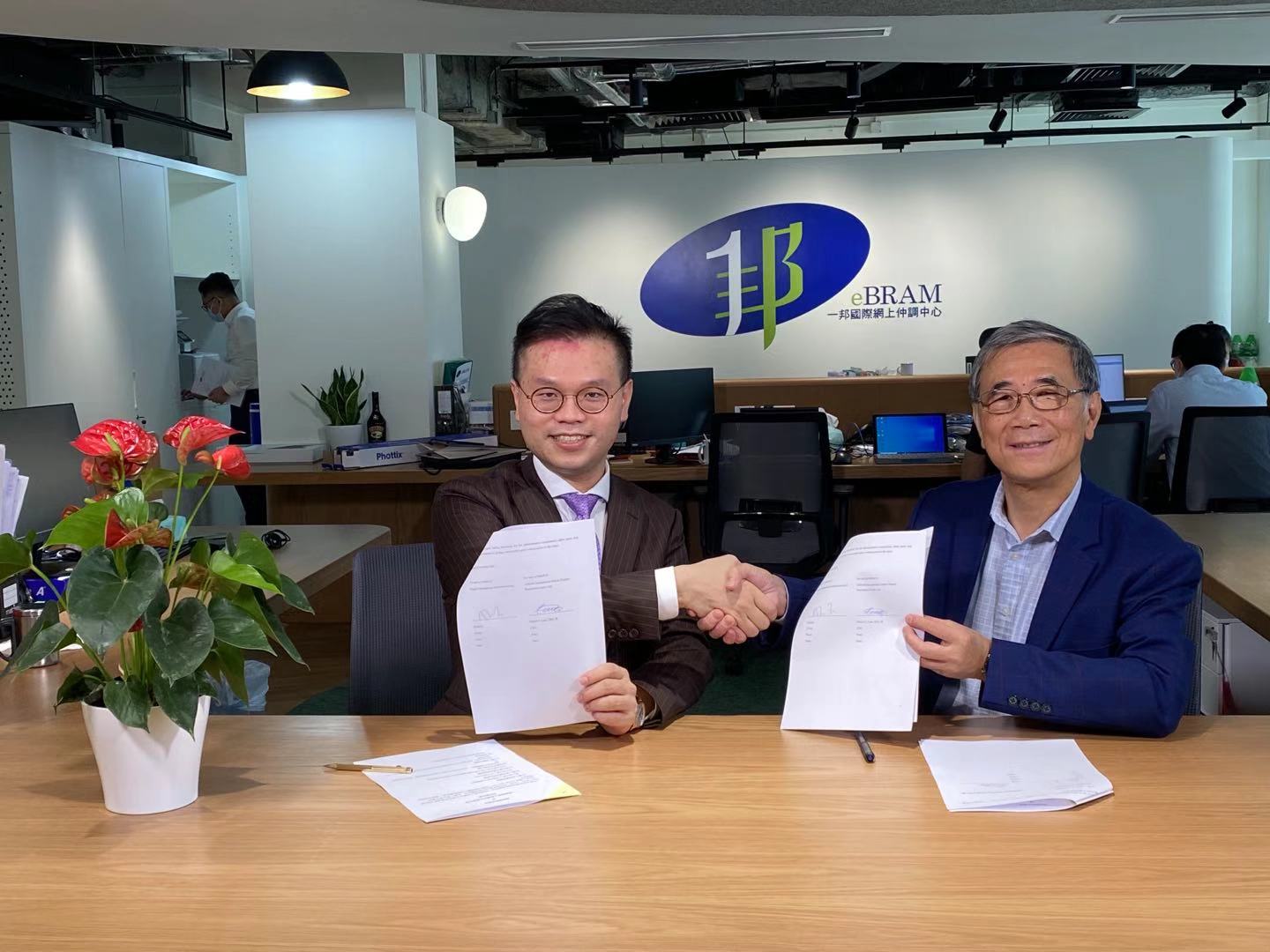 The MOU intends to leverage the strengths of the two institutions, jointly promote online dispute resolution ("ODR"), increase ODR's social recognition and provide qualified ODR services to the involved parties. Both parties also reached a mutual agreement on establishing ODR rules, sharing expert resources, and jointly holding seminars and trainings in Hong Kong and Hainan.
Mr. Alex FAN, the President of HIAC, said, "HIAC is the first Chinese arbitration institution ever to sign a MOU with eBRAM. The signing of the MOU marks an important step for HIAC in the promotion of ODR. The cooperation with eBRAM can fully integrate the online and offline resources of HIAC and help build a new benchmark for regional alternative dispute resolution. This coincides with HIAC's commitment to providing first-class professional international ODR services to support the mission of the construction of the Hainan Free Trade Port."
Mr. Daniel LAM, Chief Executive Officer of eBRAM, said, "eBRAM is equipped with the world's leading mediation system, which integrates the functions of case preparation, meeting, management, hearing and digital certification. The cooperation between HIAC and eBRAM will not only strengthen the connection of arbitration resources in Hong Kong and Hainan, but will also deepen the exploration and foster exchange of experience in online mediation".