Hainan International Arbitration Court ("HIAC") has entered into a Memorandum of Understanding ("the MOU") with the Singapore International Arbitration Centre ("SIAC") to promote international arbitration as the preferred means of dispute resolution for resolving cross-border disputes.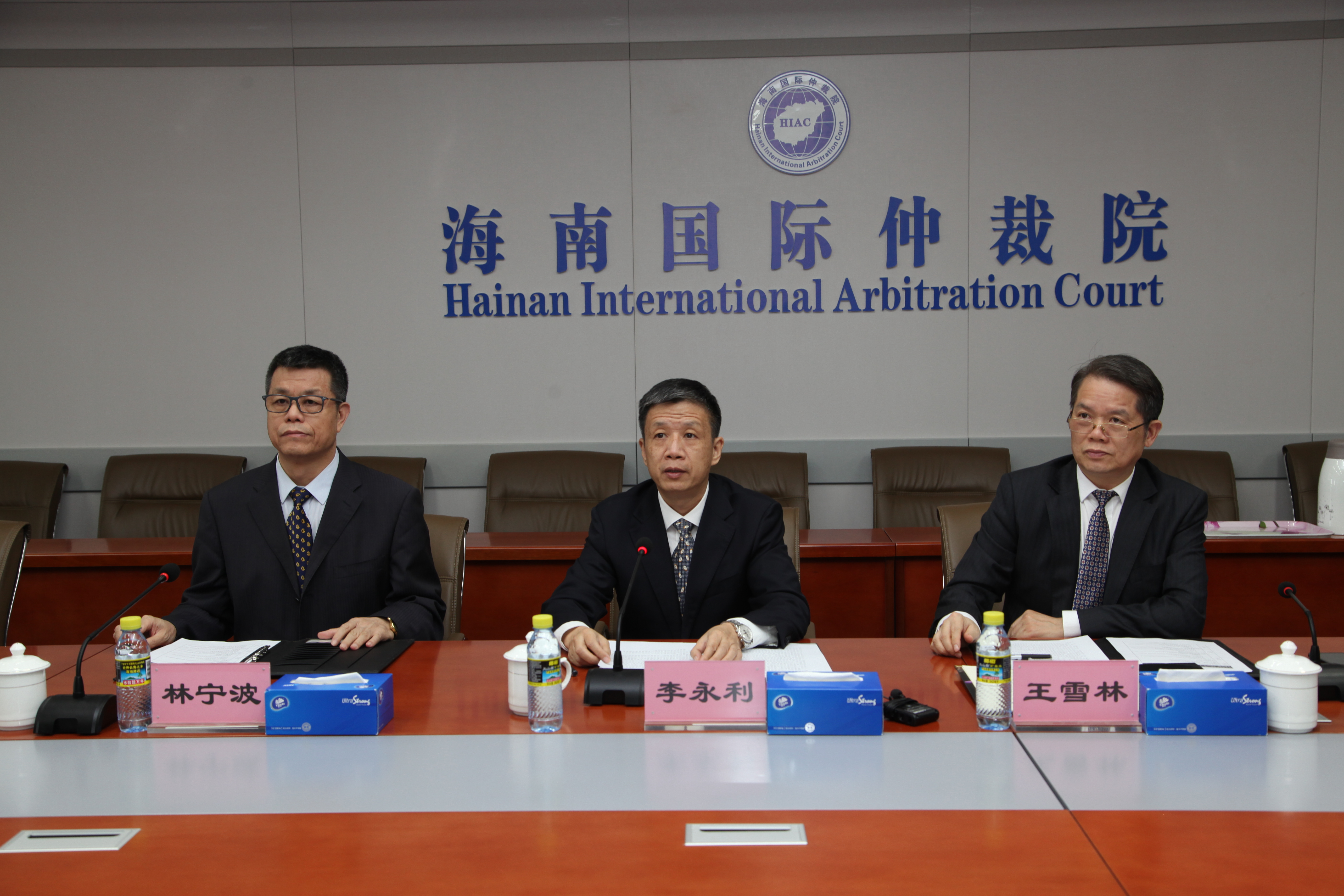 The MOU was signed in a virtual signing ceremony by Mr. Wang Xuelin, Chairman of HIAC and Ms. Lim Seok Hui, Chief Executive Officer of SIAC, and the signing was witnessed by Mr. Li Yongli, Secretary of CPC Committee, Justice Department of Hainan Province, China and Dr. Ellis See, Second Director, Legal Industry Division, Ministry of Law, Singapore. HIAC President Mr. Alex Fan and Vice President Mr. Lin Ningbo were present in the ceremony.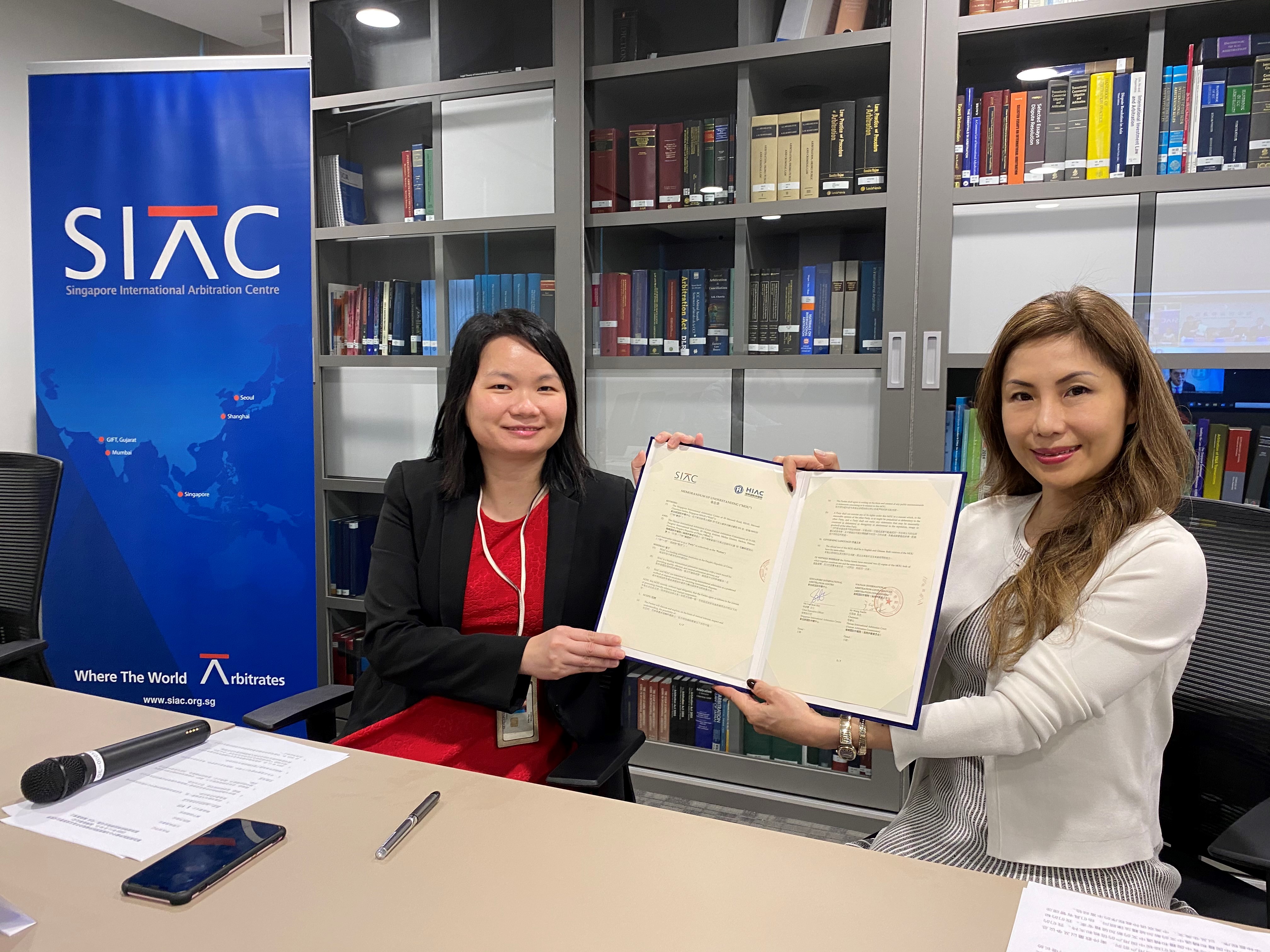 Under the MOU, HIAC and SIAC will work together to jointly promote international arbitration to serve the needs of business community. HIAC and SIAC will co-organize conferences, seminars and workshops on international arbitration in China and Singapore and will invite key members of their respective arbitration communities to attend and participate in major events organized by SIAC in Hainan or by HIAC in Singapore.
Both institutions will, upon request and where appropriate, provide recommendations for arbitrators to each other, and will, upon request, conduct training programmes for each other's personnel.
Mr. Li Yongli, Secretary of CPC Committee, Justice Department of Hainan Province said, "HIAC is the sole civil and commercial arbitration institution set up by the Hainan provincial government and plays an important role in the construction of free trade port ("FTP"). With the continuous development of the Hainan FTP, HIAC will be able to glow new vitality and achieve fruitful results in the process of internationalization of Hainan arbitration. HIAC should continue to uphold the guiding principle of "go out and come in", strengthen international cooperation and enhance international recognition and influence of Hainan Arbitration.
Mr. Wang Xuelin, Chairman of HIAC, said, "Singapore and Hainan are both FTPs. We are confident that this MOU will provide a springboard for both institutions to jointly develop 'best-in-class' dispute resolution services in response to the evolving needs of service users in China and other economies along the Belt and Road."
Ms. Lim Seok Hui, CEO of SIAC, commented, "We are delighted to be entering into this partnership with HIAC and look forward to further strengthening our ties with the legal and business communities in China through this collaboration to make international arbitration the preferred means of dispute resolution for Chinese parties."